ZETTOC STYLE
Proud to be delivering happiness every day.
Making smiles
Make everyone on earth happy and healthy
With science and technology
Living a healthier, more joyful life.
Based on this belief, we have held on to our corporate stance of "creating desirable
and effective products with the power of science" for over six decades.
We have repeatedly carried out our research and pursued better quality and efficacy
in our products.
We are proceeding with projects that promote health and beauty.
We aim to fill society and the life of everyone with smiles and happiness through our
various products in oral care, body care, facial care, hair care, and more.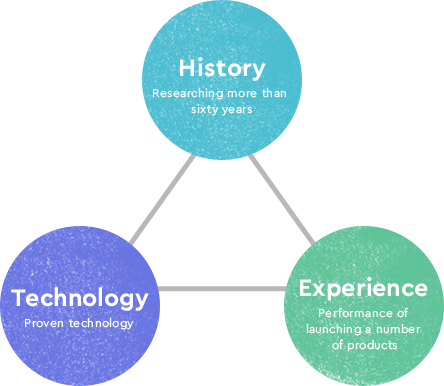 We always look for new and effective materials to develop new products.
Moreover, if there is a demand from the market, we bring our full technology to create the most desired product.
Zettoc brings desired, brand new products to the market.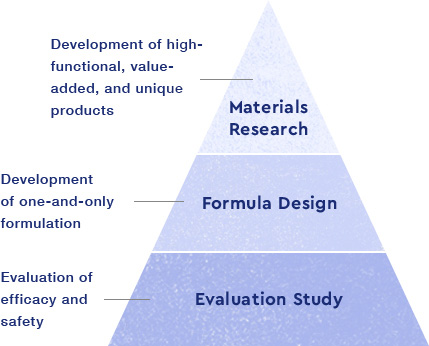 Materials Research

We put a great effort on the fundamental studies of various materials in order to discover functions and effectiveness for the development of high-functional and value-added products.

Formula Design

We create unique formulations based on our long history of the know-hows and formulation technologies. By using our toothpaste manufacturing technology, non aqueous formulation, high-pressure emulsification etc, we always create original formulations.

Evaluation Study

We evaluate efficacy and usability, and focus on evidence-based product development. Also, we pursue safety by conducting patch-tests, toxicity tests, and surveys (for cosmetics).

Safe and high quality products can be produced only in a clean and very safe environment.
Our production system is set to make high quality products efficiently, ecologically, and for reasonable prices.
High quality production

At our new factory we have defined clean zones, pragmatically determined flow lines so that there is no insect or cross-contamination.We maintain a super-clean environment by thorough clean management and air pressure control.

Effective production

Effective manufacturing is achieved by combining the latest equipment with advanced production and distribution systems. Also, we are flexible, so we can provide the necessary quantity on time, according to customers' wishes.

Environment-conscious

We try to preserve and protect the natural environment by proactively using the newest emission processing system, and applying low energy consumption strategies.

Thorough quality control and quality assurance are performed as a manufacturer of skincare and oral care products.
Zettoc takes responsibility for consumers by being compliant to
Japanese pharmaceutical laws, as well as providing scientific evidences.
We have established systems for GMP and ISO throughout the whole manufacturing processes.
Strict Quality Control System

Effective manufacturing is achieved by combining the latest equipment with advanced production and distribution systems. Also, flexible, so we can provide the necessary quantity on time, according to customers' wishes.

GMP Compliant, High-Quality

Zettoc has obtained ISO9001:2015 certification, the international standard of quality control. Our quality control system is based on GVP (post-manufacturing and sales safety control standards) and GQP (quality control standards).

Quality Assurance System

We implement an effective, corrective, and preventive action, and adhere to our quality management system to maintain our high standard of quality.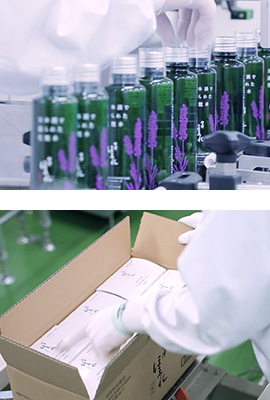 Zettoc develops and provides oral care and skin care products to all over the world including Asia, the Americas, and Europe. We are not only selling, but also spreading the awareness of the importance of preventive care by performing educational projects. Our ultimate goal is to make people all over the world smile and happy from using Zettoc products.
Our OEM Products
ALL
美口潔乳酸菌牙膏

Fights cavities and gum diease, and improves the overall oral environment with L8020 probiotics, Xylitol and plant extract.

Sendo Denture Adhesive

Suitable for both full and partial denture. Does not change the taste of food. A plant derived ingredient prevents odor.

heimei Gumcare Toothpaste

heimei Gumcare Toothpaste

Prevent gum disease and bad breath. Complete gum protection with 2 active ingredients and 3 plant extracts!

SOOCAS Whitening Toothpaste

SOOCAS Whitening Toothpaste

Whitening toothpaste suitable for electric toothbrush. Low-foam and low-abrasive formula will cleans your teeth gently, brings shiny smile!

Teryleaf Herbal Toothpaste

Teryleaf Herbal Toothpaste

Feel refreshed and protect your gums with 10 natural herbal extracts.