SMILE HONEY
Oral Clean Gel
70g
Oral Clean Gel helps dry mouth with double moisturizers (Ovalgen CA and Collagen). Also, it conditions your mouth by removing biofilm and bacteria.
Ingredients:

WATER / SORBITOL / GLYCERIN / CARRAGEENAN / XANTHAN GUM / XYLITOL / DRIED EGG YOLK / MALTITOL / SODIUM CITRATE / CITRIC ACID / FLAVOR / HYDROLYZED COLLAGEN / POLYGLYCERYL-5 LAURATE / DIPOTASSIUM GLYCYRRHIZATE / CETYLPYRIDINIUM CHLORIDE
Precautions:

Not suitable for people with egg allergies.


Do not leave open. Keep the cap closed during storage.
Keep/ Store in a cool, dry place. Avoid direct sunlight. Keep out of the reach of children.
Stop using if any abnormality in the body is observed and go see a dentist/doctor.
How to use:

Apply with a toothbrush or clean finger on the inside of the mouth, and wipe if off or spit it out.




It is said that one-fourth of the Japanese population possibly has dry mouth, which is caused by a lack of saliva. Dry mouth is becoming common among the younger generation as well due to stress in modern society and the recent lack of mastication. The main symptoms are burning tongue dryness, stickiness, odor etc, and moreover, it can lead to tooth and gum disease.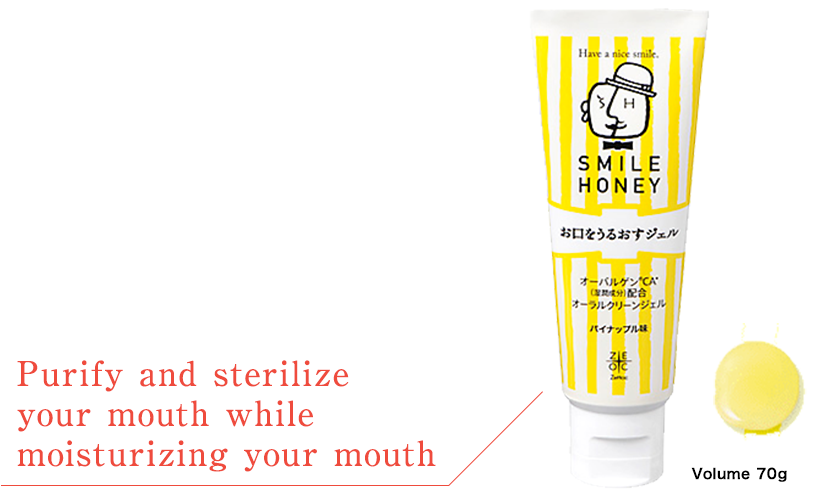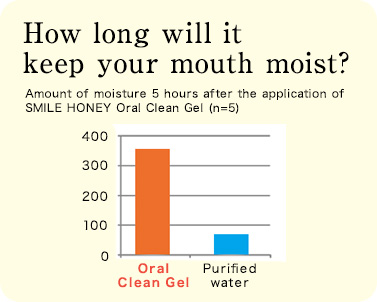 Can I use it as a toothpaste?

It is a mouth moisturizer, not a toothpaste.
Does it contain alcohol?

No, it doesn't.
This gel has a sweet flavor. Will it cause tooth decay?

It contains ingredients which hardly cause tooth decay.
Is it safe to swallow?

It is safe if you accidentally swallow the product, however it is not a food. Please read the directions and remove it or spit it out after using the product.