The Ryusendo Cave is a natural monument in Iwaizumi, Japan.
A mystical world of magically shining stalactites and a deep underground lake with transparent blue water.
Water gushes from this underground lake and is naturally filtrated by the Japanese beech forest and a layer of limestone making it highly rich in minerals.
This award-winning water is the main ingredient for the Ryusendo Skin Care Series.

The locals say "one sip of this water and you will live 3 years longer".
Winner of the World's Best Quality Medal at Monde Selection.
Recognized overseas as an annual Grand Gold Medal winner since 2016.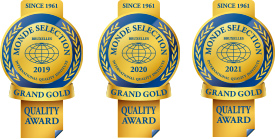 Water naturally filtrated by the Japanese beech forest and cave lime layer for many years, causing it to be very rich in minerals.

Damask rose oil as a remedy against rough skin. Palmarosa oil for acne care. A total of 9 different essential oils carefully selected, increasing the skin care effects, the fragrance reach, and the calming of your soul.

Amino acids promoting Collagen and Elastin creation supporting moisturization and firmness of the skin.

Outstanding penetration, highly moisturizing and effective in maintaining moisture. Achieved by 3 types of hyaluronic acid, each with different properties.

Alcohol free

Paraben free

No flavoring

No colorants

No mineral oil

No animal oil
Ryusendo Skin Care series products are local brand collaboration projects.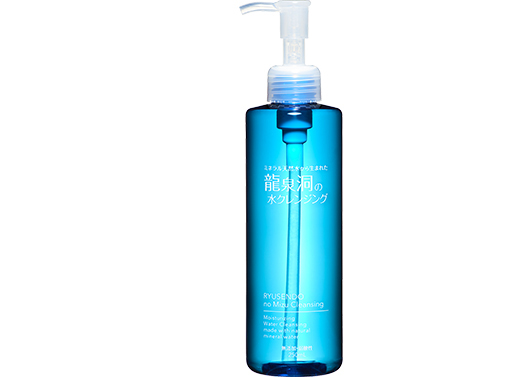 RYUSENDO Water Cleansing
Cleansing using quality recognized spring water from the town of Iwaizumi – Ryusendo. Effectively cleansing the make-up while providing moisture to the skin. Cleansing, face wash, moisturizer – three functions in one!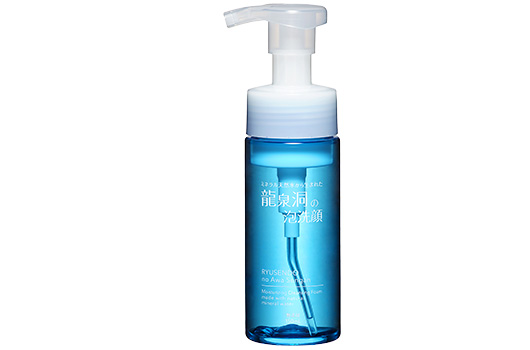 RYUSENDO Face Wash
Just one push creates a fine texture of creamy rich foam. Using Ryusendo spring water to gently cleanse your skin and leave your skin moisture.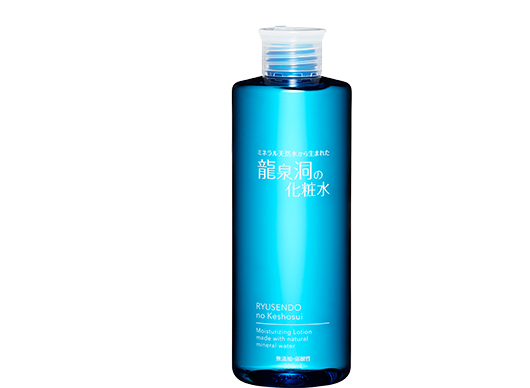 RYUSENDO Skin Lotion
The main ingredient of lotion is water. That's why we were very particular about which to choose – and decided to use Ryusendo spring water, rich in minerals. Adding 3 types of Hyaluronic acid, 11 types of amino acids, 9 kinds of essential oils for moisturized and healthy skin.

RYUSENDO Skin Gel
Using famous Ryusendo water rich in minerals.
Easily blending with skin, protecting skin moisture by water based film.
Moisturizing gel for people who don't like oily products.