Nails are dry
Nails are damaged
Nails have lines
Nails are yellow
Nails are weak and soft
Nails are cracked
Aging

Dried nails

Delicate

Brittle and prone
to breaking

Damaged

Damaged by jell nail
Moist and hydrate nails which are dried and harden.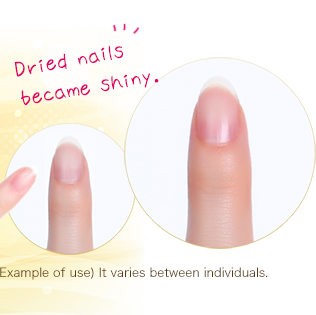 People who have age-related
weak or dried nails.
Strengthen nails
It contains aging care
ingredient, retinol.

It contains rich oil to make nails glossy.
Peach mango
Two types of keratin, collagen, Argan oil, pearl extract (moistrurizing)

Woman in her 30's

My nails were damaged and thin, but they became strong and shiny.

Woman in her 20's

My nails had been brittle. After using this cream, my nails are not prone to breaking.

Woman in her 30's

I applied the cream on gel nails, then gel nails last longer than before.

Nails grow at an average rate of 3mm (0.12in) a month. Fingernails require three to six months to regrow completely.

Nail is made of Keratin like hair. Dryness of surface of nails causes roughness and cracks.

It's been said that nails have lines on surface just like skin wrinkles by aging.

Nutrient required for growing nails is Vitamin A.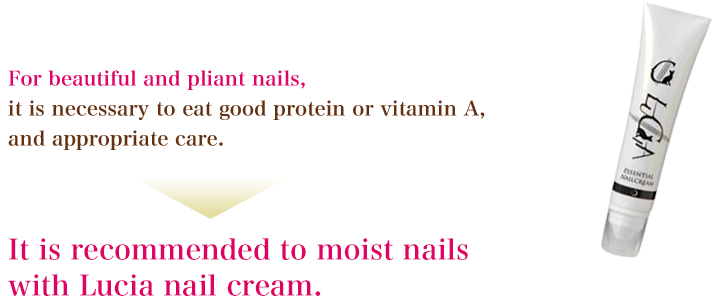 There are many shapes of nails like square, square off, round, oval, point etc. Especially difficult shape is square off and round.

Trim your nails by emery board. We don't recommend using nail clippers since they cause peeling nails and crack nails.

Either soak tips of your finger into the warm water or apply moisturizing cream to the base of the nail. Then lift up the cuticle by pusher. Be careful not to tear the skin off.

Moisturize your nails by Lucia Essential Cream. Spread the cream from the base to the top of the nails.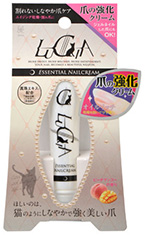 Lucia Essential Nail Cream
Concentrated treatment for cracked or aging-caused dry nails.
Click here for more info about products and distribution shops
Click here for your inquiry