Mist and soap contain hot spring water of Shin Yamane hot springs in Iwate.
The strongest alkaline hot spring water in Tohoku is pH10.8! It is rare that a hot spring has such strong alkalinity in Japan.
Water also contains rich minerals.
You will feel like you are in hot spring when you use Bepping no yu mist and soap.


Beppin no Yu Mist
Mist type of lotion which contains pH10.8 alkaline hot spring water, hyaluronic acid to hydrate and moist your skin.
You can spray any time your skin needs.
Only 2 pushes of mist make your skin young and glossy.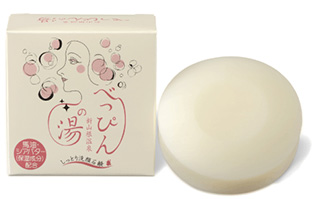 Beppin no Yu Soap
The soap also contains hot spring water, horse fat, and shea butter, which makes rich foam for washing your skin. It will make your skin feel smooth after washing.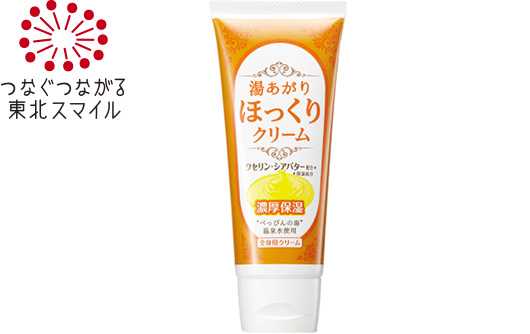 Beppin no Yu, Hot spring water cream
Body cream containing hot spring water from the Shin Yamanoe hot springs "Beppin no yu" in Kaji-shi, Iwate prefecture, well known for its beauty effects. Also contains shea butter, vaseline making it blend smoothly in to the skin and plants oil (macadamia nuts oil, squallane derived from olive oil) promoting fast moisturizing.